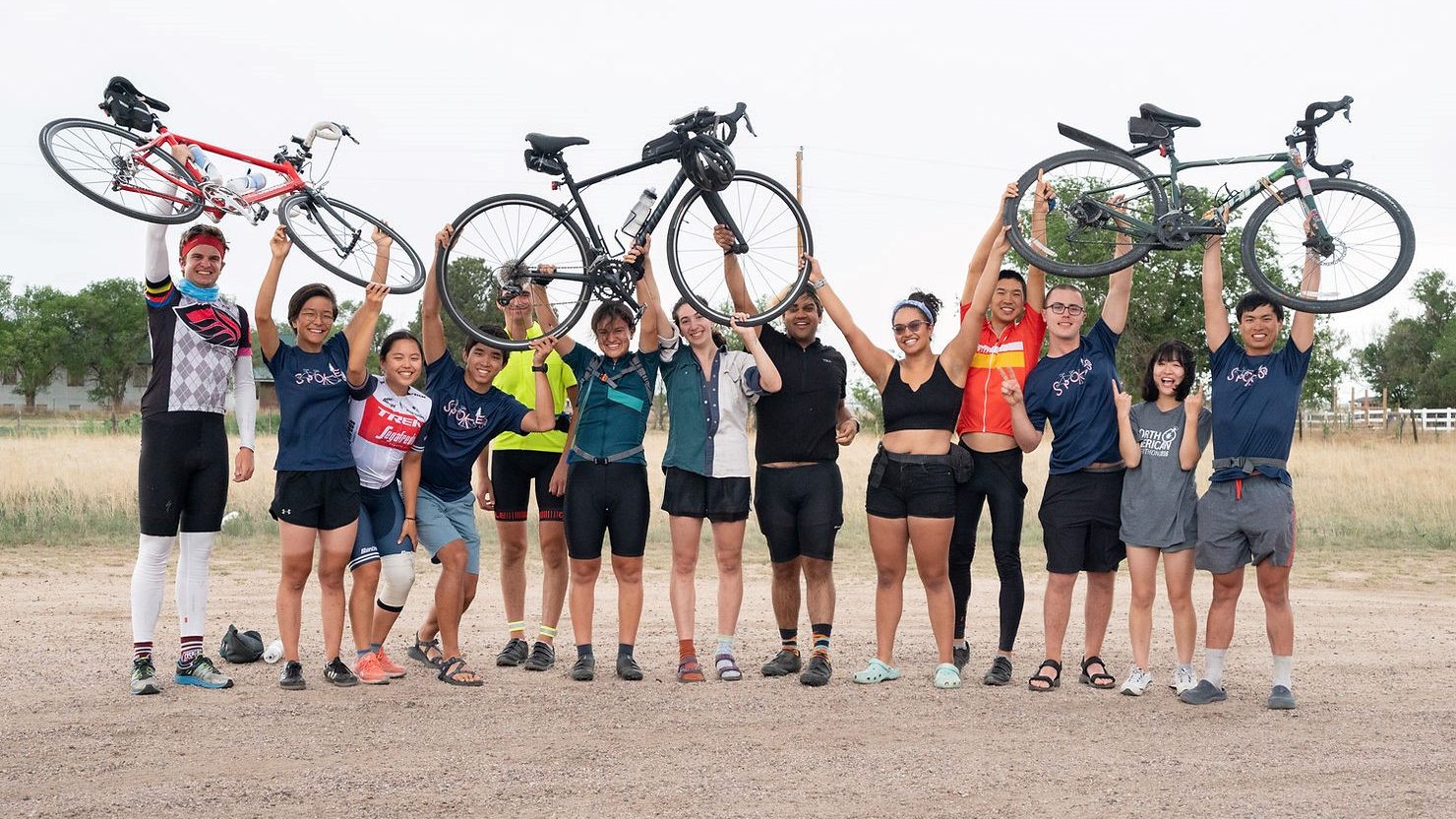 Spokes America is designed to rethink STEAM education for today's K–12 students.
$260
raised by 8 people
$3,000 goal
About This Campaign
Spokes America is an MIT-based nonprofit initiative run by students that is designed to rethink STEAM education for today's K–12 students. The program is now in its ninth year of operation.    
This summer, Spokes America is embarking on a cross-country bike ride to teach science, technology, engineering, arts, and mathematics (STEAM) workshops to underserved K–12 communities. Over 80 days, our team will bike over 3,800 miles, from Washington, DC, to San Francisco, and host learning festivals, all-day events containing hands-on STEAM workshops taught by Spokes members. 
WHO WE ARE  
The current Spokes team is made up of seven MIT students who came to the Institute to pursue our passions in math, science, art, design, and the humanities. More importantly, we believe in sharing our knowledge with others to inspire future generations.    
2023 Spokes team: 
Vinicius Armelin '23, Chemistry and Biology, Biological Engineering  
Andrew Doan '25, Mechanical Engineering  
Audrey Gatta '23, Art and Design, Economics  
Katherine  Guo '23, Materials Science and Engineering, Art and Design  
Joy Ma '24, Physics, Theater Arts  
Lucy Nester '24, Nuclear Science and Engineering  
Duha Syar '23, Chemical Engineering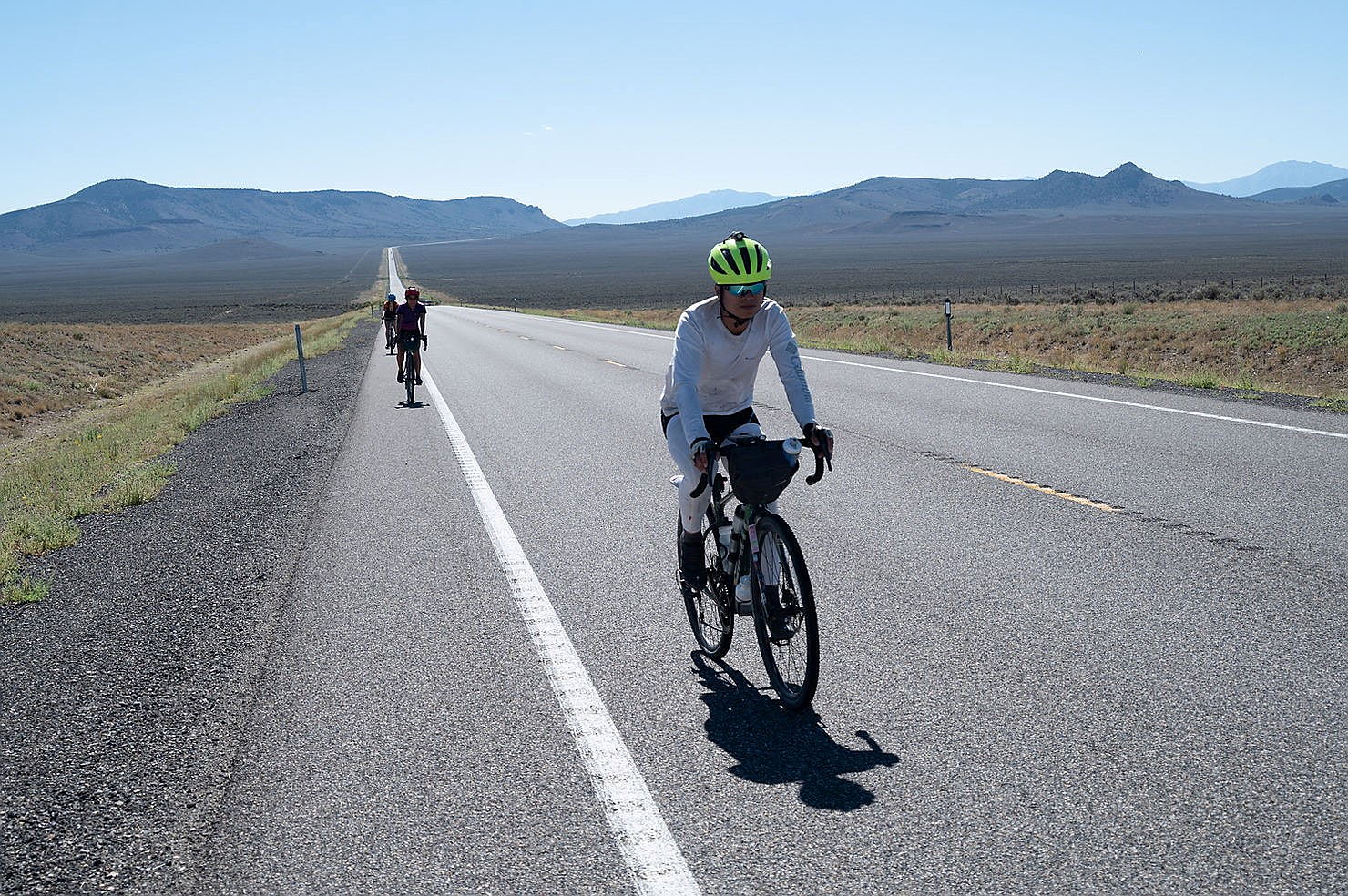 WHAT WE DO  
Inspired by MIT's hands-on approach to education, we create STEAM curricula that complement those of our K–12 host schools. We teach these workshops to schools, libraries, and summer camps across the United States. We establish strong connections with communities, students, and host families. We document our experiences. We sweat (a lot). 😊 In the process, we become a family. 
Oh yeah...and we bike the whole 3,800 miles.    
WHY BIKE?  
We want to show that engineers and scientists can be athletic too. We're breaking stereotypes. We're also stepping out of our comfort zones, physically and mentally. And... how many people can say they've biked across the United States of America?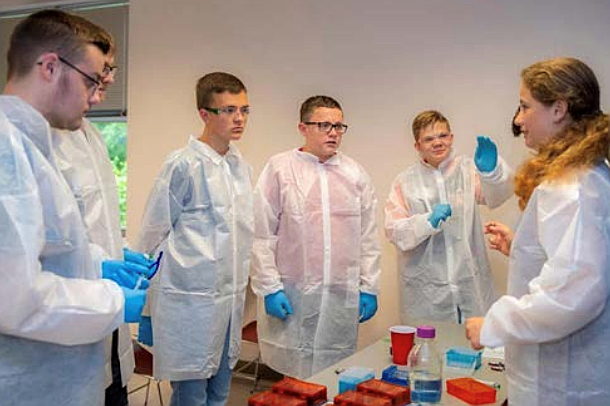 WE NEED YOUR HELP  
With a big trip, we need the support of dedicated individuals like yourself. In addition to corporate sponsorships, we're looking to crowdsource $3,000 to make this trip happen. If you are a cycling advocate or enthusiast, please consider supporting our journey. If you connect with our mission and want to help us reach out to kids across the US, please consider supporting us. 
A gift of $50 will support one student participant in our workshops.